Shop The Latest Fall Arrivals by Category!
New Arrivals in:
Accessories

Apparel

Home Goods
Step into Your Power: Embrace Your Boss Status with Bossed Up Life
Bossed Up Life is the lifestyle brand that celebrates the inner boss inside EVERY woman. Everything we sell speaks to what it means to be your own Boss.  Celebrate being strong, confident, beautiful, and going for your goals. Travel in style, pamper yourself, have the perfect lip that empowers you, or just look fabulous!  Boss, we have what you need to express yourself in every area of your life.
Products for your inner BOSS!
Whether you're a owner of your own business, a leader at your company, or you are in control of your own destiny pursuing your goals, Bossed Up Life has the products for you.
SHOP NOW!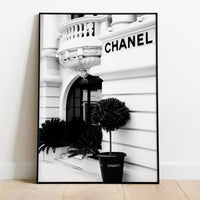 SATISFIED CUSTOMERS
These brushes are beautiful as well as practical. The contrast of the silver and rose gold is breathtaking. I will always use these brushes. Everyone should try them. It is amazing that something so beautiful could be so practical!
My boyfriend and I love the Dream Big pillow! It so soft and comfy.
" The Chanel inspired pin is perfect! It adds a classic touch to my outfits."
This is a gorgeous blouse that looks exactly as advertised. It's made of good quality fabric and is well made. I like that I can dress it up or down. Haven't had a chance to wear it out yet, but I am looking forward to it!
The Work Hard Dream Big canvas print is perfect. I work hard, and my boyfriend always says "Dream Big and Aim higher". My dad always says to "Stay Humble".
" I LOVE my GRL PWR mug! It's a beautiful matte hot pink. I was going to give it as a gift, now I'm keeping it for myself!"
I really like my new Open Front Cardigan from Bossed Up Life! The material is so soft and warm. I can't wait to pair it with my boots when the weather gets cooler. This was my first purchase from Bossed Up Life and it won't be my last!
❮
❯